An introduction to Bogotá with Jorge Mario Díaz, President of the Board of the Greater Bogota Convention Bureau.
From any city in Colombia, from all parts of America, even from the farthest continents, dreamers and entrepreneurs arrive every day, to this magical place that has something so special and magnetic that it makes more than eight million people choose it day after day as their home.
In Bogotá, we are betting on happiness, and reaching it is possible when you are surrounded by inspiring spaces that positively impact the lives of citizens. Stand on the hill of Monserrate, breathless, as you contemplate the majesty of the city that dawns on life. In Bogotá, the day starts very early. Perhaps that is what makes the people of Bogotá optimistic, enterprising and passionate, we make happiness our way of life.
You've just arrived in a vibrant, cosmopolitan city that brings all of the cultural and gastronomic diversity of our country together. With over 700 air routes from 44 destinations connecting us to the world, it is the economic epicentre and business hub of Colombia. Our city is the perfect mix of the colours, tastes, music and vibrant cultures of our country, and we want you to live this experience with us. We welcome you to fall in love with Bogotá!
Today, Bogota is known as one of the world's leading destinations for hosting large conferences and meetings.
Voted the fifth best city for business in Latin America, and with over 60 universities, Bogota is internationally recognized for its thriving business industry, which is seeing a consistent growth. Furthermore, Bogota is a productive city based on knowledge and innovation, boasting a rich culture and history with 70 theatres, over 120 museums and galleries. The city has also been a member of the Creative Cities Network of UNESCO since 2012. Bogota is known as being the bicycle capital of the continent, with more than 350km of network bike paths, and "Ciclovías" cycling routes used by approximately 2.5 million people every day.
As the only Latin American city to be a member of the BestCities Global Alliance, Bogota has proudly hosted life-changing events with thousands of participants from 196 nations. Our city offers a wide range of infrastructure for events, a hotel offering of over 17,000 rooms, and a privileged geographical location. Each of these factors ratify us as an internationally renowned destination in the world of meetings, conferences and events.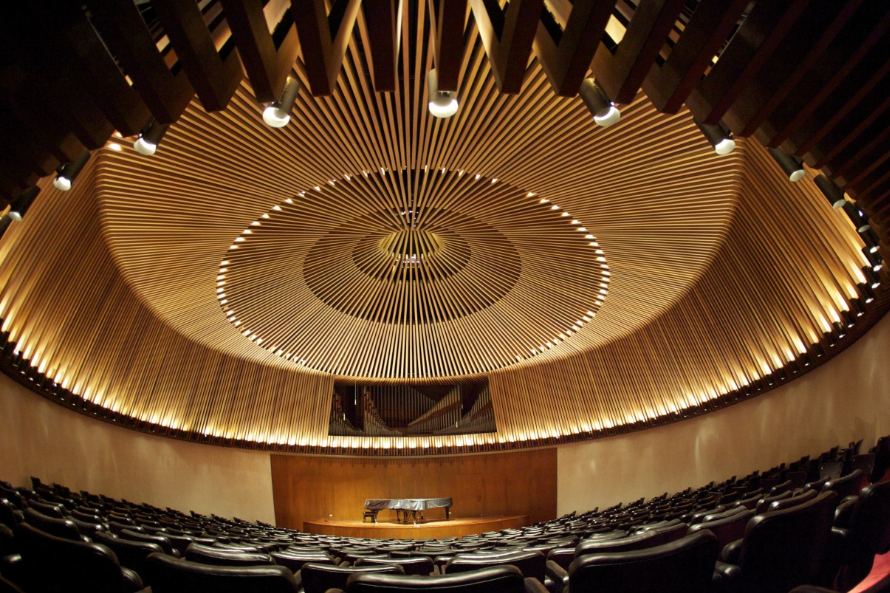 Some of the prestigious conferences and events that Bogota has hosted so far:
The World Summit of Local and Regional Governments – 3.000 assistants (2016)
The World Summit of Peace Laureates – 17.000 assistants (2017)
One Young World, the most important summit of young leaders – 1.550 assistants (2017)
International Conference on Production Research – ICPR (2018)
World Summit of ECPAT – End Child Prostitution, Child Pornography and Trafficking of Children for Sexual Purposes (2018)
Bogota's diverse economy and favourable business environment has attracted large amounts of foreign investments in recent years, as well as attracting business activities and corporate events from around the world – asserting the city's international relevance as a business hub in Latin America. Furthermore, it has managed to engage the public and private sectors to jointly leverage the economic and social development of the country.
Today, close to 1,500 multinational corporations operate in Bogota, including 73 of the most important companies listed on the Fortune 500.
The city is ranked as one of Latin America's leading business centres – along with Santiago, Sao Pablo and Mexico City. As one of the 12 partner destinations of BestCities Global Alliance, holding prestige in the global industry for hosting events, Bogota has brought associations and conferences to Latin America that have never taken place there before.
With BestCities Global Forum arriving in Bogota, this is not only an opportunity to display the city´s outstanding performance in holding world-class events to the highest standards, but also for the delegates to have an unforgettable experience exploring this magical destination. Delegates, associations and destinations of BestCities Global Forum will not only find everything required for the success of any event, but also the companionship of wonderful people, unique flavours and diverse landscapes.
Our people are friendly, we are dancers, we are joyful, we are bikers, we are coffee-drinkers, and we love to share our home with the entire world.
Find out more on BestCities Global Forum.