BestCities Global Forum Bogotá - December 2018
Interested in enhancing the impact of your international events? Join world-leading meeting planners at the BestCities Global Forum in an intimate yet stimulating learning environment.
Bogotá is the host partner for this year's event from 9-12 December 2018.
Open to senior international association executives (or AMC on behalf of the associations), the Global Forum is the ideal opportunity for decision-makers considering hosting an event in a BestCities' destination, to meet all the partner cities and meeting planners in one stunning location.
Introduction to Bogotá

Welcome to Bogotá, the only Latin-American city member of the BestCities Global Alliance.
The capital of Colombia is known for being different, alive and cosmopolitan. Nestled in the heart of the Andes, Bogotá is a vibrant city that has been absorbing cultures and traditions from across the country for centuries with a diverse blend of colors and customs.  Our city is a public gallery of art, street music and exquisite cuisine from every corner of Colombia, making it the main economic, cultural, gastronomic epicenter and business hub of the country, and one of the main city in Latin America.
Bogotá feels the passion of the meetings industry; our history has shown us that fostering transformation is possible through the events industry and we strongly believe in the POWER OF PEOPLE.
We want to welcome you to a city 2600 meters closer to the stars.  Welcome to Bogotá!
Meeting Venues
Bogotá's newest convention centre Ágora Bogotá, the Grand Hyatt Bogotá and Torre EAR Calle 100 – Convention Center will each host a day of the Global Forum.
Accommodation
The Grand Hyatt Bogotá will be the headquarter hotel for the BestCities Global Forum 2018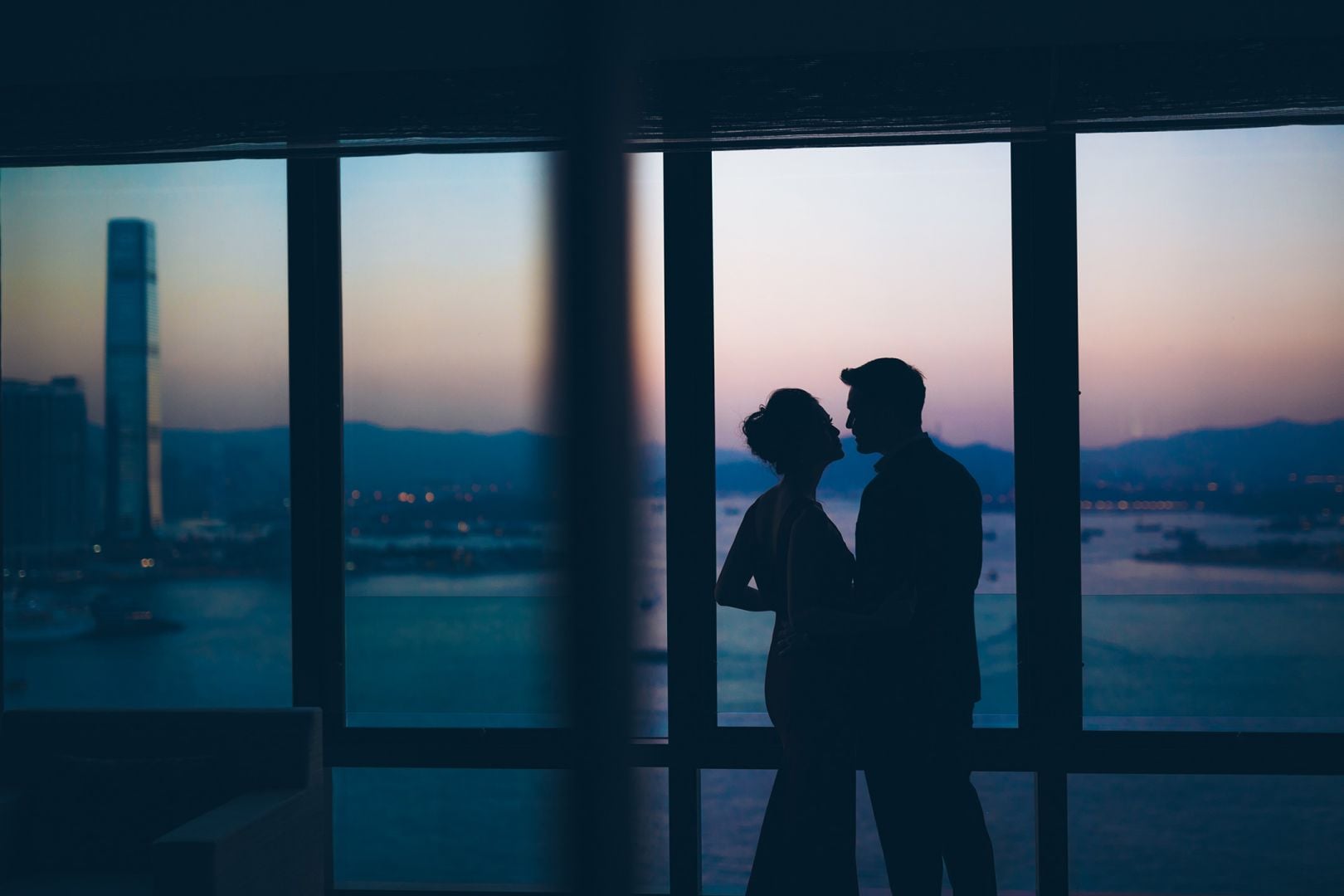 Grand Hyatt Bogotá
Calle 24a, Cra. 57,
Bogotá
Colombia
Website
Who should attend?
Senior executives of associations that hold global events.
Participation
Participation is limited to 40 qualified international association executives.  There is no cost to attend.  We cover round-trip economy flights, accommodation and meals. For more information visit our FAQs.
Application
To apply please click on the button below to complete the application form.
For further information on the next BestCities Global Forum 2018 please email jane.cunningham@bestcities.net    @BestCitiesGA
Highlights BestCities Global Forum 2017 in Tokyo:
Delegates and organisers of the BestCities Global Forum were united in their praise for the four-day conference, which took place in Tokyo in December. One hundred percent of delegates surveyed agreed that they would recommend attending the BestCities' 2018 event to other international association delegates, while a staggering 95% reported the Forum met or exceeded their expectations.
View the 2017 BestCities Global Forum page here.
Schedule
8 Dec

Arrivals

9 Dec

09:00 - 15:30: Optional Tour: Weaving Peace

After the enormous effort made for the Peace Agreement that gave an end to a more than 50 year old conflict and its eight million victims Colombia is in a crucial moment which will define the path for the next decades. To understand the present, heal the wounds from the past, and build a solid peace fabric for the future, it is necessary to look ourselves from a different angle and understand the tremendous complexity of our history and the contradictions that had been part of us.

Weaving Peace tour will make you understand key moments of Colombia's history to focus especially on its rebirth and future considering geography, the city, and through the voice and example of true peace weavers who are already working on new paths of hope and memory for the country.

Starts at 9:00 am
Ends at 2:30 pm (includes lunch)

You can register for this tour upon registration.

19:00: Welcome Reception

10 Dec

0745-0815: Salsa Class

Get on your dancing shoes! Time for an energetic start of the day learning how to dance salsa.

0900: Transfer to Agora Convention Centre

0915: BestCIties Brand and Breakfast

1000: Welcome

Paul Vallee

1005: Power of People Possibilities

Neyder Culchac

An inspirational story from Neyder on how attending one conference changed his life.

1020: People, your ideas, and the long term

Rick Antonson

Every idea needs the power of people to activate it. Rick will introduce five principles that guide your idea to acceptance by others.

1040: Building big ideas

Sean Blair

Build a model to show a big idea (up to Cathedral sized!) for your organisation or industry - that would truly inspire you and your stakeholders

1120: 3 City Pitches

Three cities will present their cities and the power of their people in these snappy presentations

1130: Break

1150: UN Sustainability Goals

Genevieve Leclerc

To explore how the UN Sustainability goals might give power and meaning to our big ideas

1215: Reflection

Reflect and write a gridcard on why this goal and what it might mean for 'me'.

1225: Building your ideas

Sean Blair

How will the UN Sustainability Goals change your Lego model?

1235: Share and discuss

Sean Blair

Share stories on your models on your tables and the room

1300: Lunch

1400: 3 City Pitches

Three cities will present their cities and the power of their people in these snappy presentations

1410: Open Space Workshop

Sean Blair

During the Open Space Workshop we will attempt to answer the question: How could the power of people - fully released, advance the cause of global gatherings?

1620: 3 City Pitches

Three cities will present their cities and the power of their people in these snappy presentations

1630: Cultural Activity: Coffee Tasting

At the end of this session you will have a good idea of what Colombian coffee is all about!

1750: Transfer to Grand Hyatt

1900: Dinner

11 Dec

0745-0815: Champeta Class

Today we'll be learning how to dance Champeta to get us started for the day!

0900: Bogota Breakfast

Sample some typical Colombian breakfast dishes with the chef on hand to explain.

1000: Introduction to the City Cafe

Sean Blair

1005: 3 City Pitches

Three cities will present their cities and the power of their people in these snappy presentations

1015: City Cafe Common Questions

Your chance to question the BestCities partners.

1030: City Cafe

Get to know our BestCities partner cities

1300: Lunch

1400: Magician for a Day

Carlos Lopez

Carlos is the Founder of The Smiling League (La liga de las Sonrisas) a Colombian foundation dedicated to bringing smiles to the less fortunate. During the workshop participants will learn more about the work they do plus participants will learn magic.

1530: Break

1600: Magic Performance

1630: An introduction to Friendraising

Lina Tangarife

Lina is an expert in strategic management of Civil Society Organizations, strengthening volunteering from companies, the
government and NGOs and establishing high-level alliances for sustainable development of the sector.

1700: Free time

1830: Transfer to National Museum

1900: Ambassador Dinner

12 Dec

0800: Sound of Bogotá Breakfast

0900: Transfer to Torre EAR Calle 100 - Convention Center

1000: Morning Cocktail

1015: 5 Questions for activating the Power of People

Rick Antonson

5 Questions for activating the power of people
Speaker: Rick Antonson
1. How do you: 'Prepare your idea' for its acceptance by other people?"
2. How do you: 'Position your idea' for its acceptance by other people?"
3. How do you: 'Communicate your idea' for its acceptance by other people?"
4. How do you: 'Implement your idea' for its acceptance by other people?"
5. How do you: 'Manage your idea for its acceptance by other people?"

1045: Building Plans Exercise

Sean Blair

1115: Break

1130: Developing Plans

Sean Blair

1300: Lunch

1400: Interviewing the Interviewers

Andres Gomez

1420: Embracing Your Ideas

David Moncada Varela & Maria Paula Franky

1530: Break

1545: Developing Presentations Messages and Messaging

Use this time to develop a) Messages (why and what) and b) to play (in a safe environment) with Messaging (how). Use this opportunity to set us (or a small group of us) up into the kind of scenario where you might need to 'pitch' your idea.

1630: Presenting Ideas

Opportunity for participants to present their idea and gain feedback from the group

1710: Learning Review

To share learning and reflections from forum

1800: Handover from Bogota to next year's hosts Copenhagen

18:15-20:00: Free Time

free time to walk around T Zone (trendy area of Bogotá).

2000: Farewell Dinner

Andrés D.C

13 Dec

Departures
Testimonial