BestCities Welcomes New Board Chair Dr. Edward Koh
We're excited to announce that Dr. Edward Koh, Executive Director of the Conventions, Meetings & Incentive Travel division of the Singapore Exhibition and Convention Bureau, has been appointed as the new Board Chair.
Edward takes over the role from Kit Lykketoft, Director of the Copenhagen Convention Bureau, who oversaw the addition of two new partner cities and skillfully steered the alliance through the challenges of the global pandemic during her two-year tenure.
As the new Board Chair, Edward is focused on advancing knowledge creation and client engagement in the areas of legacy and sustainability to increase the global impact of meetings and events. He is dedicated to elevating BestCities' commitment to economic, social, and environmental sustainability, allowing alliance members to offer delegates more responsible ways to meet in the face of the growing climate emergency.
Click here to meet the BestCities team.
IMEX Frankfurt
IMEX Frankfurt is happening this May 23 to 25 at Messe Frankfurt. As one of the global MICE industry's most anticipated annual events, it now has over 3,000 buyers coming from all over the world registered.
Participants can meet with more than 2,500 suppliers from all over the world and they can also take part in over 150 expert-led educational events where to add further value to whatever skill sets they are currently offering to the industry.
Of course, there's plenty of opportunity for attendees to network with industry leaders, learn about the latest trends in the meetings & events world, and join the BestCities Breakfast on Wednesday, the 24th of May.
Plus, last but not least, all of our 12 partner cities are eager to welcome you at their booth. Refer to the graphic below for stand numbers.
Tip: Save this on your mobile device to easily find our partners at IMEX Frankfurt:
BestCities Global Forum Melbourne
We're getting closer and closer to the BestCities Global Forum happening in Melbourne in 2024 from January 18 to 21. It's going to be an exciting partnership with the Melbourne Convention Bureau as we once again create amazing opportunities for everyone in the MICE industry to network, learn and share their own best practices with their peers.
With the theme Creating Connections with Purpose, we envision our entire community creating an even bigger impact all over the world.
Registration is currently ongoing, so spread the word and get more people to grab this opportunity now. Click here to visit the Global Forum website and to register your interest.
Updates From Our Partner Cities
Our partner cities have amazing events lined up this May as they stay true to our commitment of bringing positive impact to the communities we serve. Here's a round-up of what's going on in our partner cities:
Madrid
Madrid Business Meetings: French Buyers Explore the City's Possibilities
The Madrid Business Meetings was held from April 16 to 18, where 35 French buyers explored the possibilities that Madrid offered for their respective businesses. They discovered what makes the Spanish capital a prime destination regardless of their specific industries.
Madrid Convention Bureau promotes the Spanish capital at M&I Europe Spring in Istanbul
The Madrid Convention Bureau was also present at the M&I Europe Spring in Istanbul held last April 16 to 19. The MCB had over 40 professional meetings with planners coming from all over Europe, providing a great platform for potential event hosts and planners to consider Madrid as their chosen destination.
David Noack from Madrid Convention Bureau sworn in as part of the ICCA Iberian Chapter Executive Committee
Meanwhile, the ICCA Iberian Chapter Meeting was held in Alentejo, Portugal, from April 19 to 21. The meeting concluded with the confirmation of a new Board, with David Noack, Director of the Madrid Convention Bureau, sworn in as part of the Executive Committee.
Madrid Hosts Successful C&IT International Forum in April
Finally, the C&IT International Forum was held in Madrid from April 26 to 28, closing off a successful and eventful April for the city.
Guadalajara
Guadalajara to Host 4th International Workshops on Public Policy (IWPP) in 2024
Guadalajara celebrates a huge win as it is set to host the 4th International Workshops on Public Policy (IWPP) to be held in 2024. The IWPP is an initiative from the International Public Policy Association, with the last session held in Budapest back in 2022.
ISPO 19th World Congress in Guadalajara Brings Together Professionals in Assistive Devices
Another update worth sharing is that the ISPO 19th World Congress was held in Guadalajara from April 24 to 27, gathering professionals that provide mobility, orthotic, prosthetic and assistive devices for a highly interactive meeting.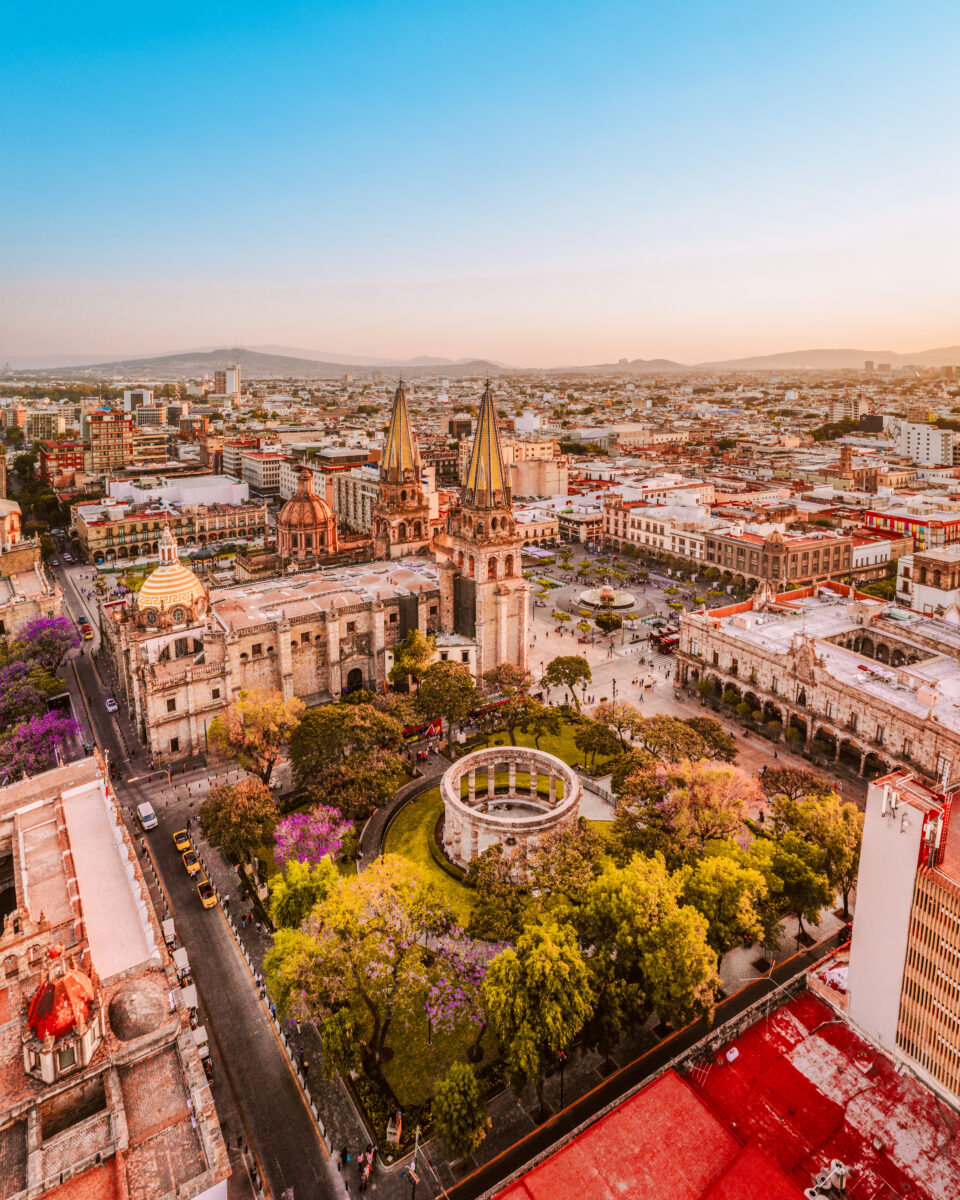 Tokyo
Haneda Airport Continues Previous Years' Successes Being Named the World's Cleanest Airport
SKYTRAX, the international rating organization for air transport facilities and services, announced at the 2023 World Airport Awards that Haneda Airport (Tokyo International Airport) was voted the World's Cleanest Airport for the eighth consecutive year. 
Haneda has also been named the World's Best Domestic Airport for the eleventh straight year and World's Best Airport for Passengers with Restricted Mobility (PRM) and Accessible Facilities for the fifth consecutive year.
Central Tokyo is easily accessible from Haneda Airport in about 30 minutes. Click here to read more.
Meet with the Business Events Tokyo Team at IMEX Frankfurt!
The Business Events Tokyo team is excited to share that they will attend IMEX Frankfurt 2023.
Please visit their booth, #B430, for updates on the latest offers for association meetings, corporate meetings & incentives, unique venues, Tokyo's MICE Hubs, and other valuable information for holding successful business events in Tokyo.
For more information, visit: https://imex-frankfurt.com/newfront/exhibitor/tokyo-convention-visitors-bureau
Berlin
Summer flight schedule at BER Airport
With the start of summertime, the summer flight schedule at Berlin Brandenburg Airport (BER) began on Sunday, March 26. 142 destinations will be directly connected with the capital region in the period from the end of March to the end of October. With increased frequencies to popular destinations and the addition of new European and intercontinental services to the flight schedule, the attractiveness of BER as a traffic location is growing.
ESMO Breast Cancer 2023
ESMO Breast Cancer 2023 will take place as an onsite event in Berlin, Germany, on 11-13 May 2023, as well as online through a dedicated virtual platform. Cancer patients and their needs are at the heart of the Congress, which is committed to advancing research and integrating it into daily practice to ensure better patient care.
Michelin Stars
With 23 Michelin-starred restaurants and a total of 30 stars, Berlin remains Germany's number one fine-dining spot. One restaurant was awarded the extremely rare three stars, five received two stars, and 17 are now distinguished with one star. Newly added to the list of one-star restaurants are Bonvivant Cocktailbistro and The NOname. Additionally, eight Berlin restaurants have qualified for a green star.
Two Munch exhibitions in the Berlin-Brandenburg region
In Berlin, modernism can be experienced in architecture, music and visual arts in many ways. The Norwegian painter Edvard Munch was one of the initiators who stimulated and shaped the still relatively conservative Berlin art scene at the end of the 19th century with the radical modernity of his painting.
During Munch's lifetime, Berlin was with over 60 exhibitions, one of his most important exhibition venues in Europe. The same is happening today in 2023! The Berlinische Galerie in Berlin and the Museum Barberini in Potsdam are showing works by Munch with loans from art institutions worldwide. Magic of the North tells the story of Munch and Berlin through 80 works, while Transforming Nature focuses on his landscape paintings.
Copenhagen
Copenhagen Convention Bureau Launches Risk Assessment Project for Business Events.
The Copenhagen Convention Bureau launched a risk assessment project to further improve the city's ability to host conventions, meetings, and other events. Through this project, the city can discover potential risks related to planning and executing business events and implement plans to mitigate these risks.
Melbourne
Australia's #1 Sustainable City wins rights to host the inaugural APAC offshore Wind and Green Hydrogen Summit 2023 in Melbourne.
The event is the first of its kind. It will bring together more than 1,000 delegates, including key global renewable energies bodies, Asia Pacific Governments, and global stakeholders such as the International Renewable Energy Agency (IRENA), the World Bank Group, the Global Offshore Wind Alliance (GOWA).

The successful bid was led by the Melbourne Convention Bureau with support from the Department of Energy, Environment and Climate Action and Global Victoria. It will provide an opportunity to showcase Victoria's reputation as a leader in the energy and resources sector and demonstrate the Victorian Government's commitment to transitioning to a clean energy future

Read more here
A round-up of 'Massive May' in Melbourne
May 2023 is shaping up to be massive, with 29 events scheduled to take place across the city, including the Rotary International Convention, the International Conference on Software Engineering (ICSE) and SpineWeek throughout the month, with close to 17,500 delegates anticipated across these events alone.
This will be a showcase of the city-wide collaboration Melbourne is renowned for. The city's infrastructure paves the way for highly successful business events, with world-leading facilities and venues, quality accommodation and an extensive transport system.
When Melbourne plays host to a conference, corporate event or incentive group, event owners benefit from our wealth of experience, world-class facilities and collaborative network of suppliers, as well as our passion and dedication to ensure every event yields successful business outcomes.
Rotary International Convention is one of the most valuable conferences won for Victoria in the past 10 years and is expected to attract around 14,000 Rotary members from over 120 countries and regions worldwide.
Vancouver
Vancouver Set to Welcome the Seventh GEF Assembly
Following another successful bid win by Destination Vancouver, The Vancouver Convention Centre will welcome the Seventh Global Environment Facility (GEF) Assembly and Associated Meetings this summer. Co-hosted by the GEF and the Government of Canada, the conference will bring together international stakeholders to help tackle global environmental challenges.
Destination Vancouver and the Vancouver Convention Centre collaborated closely with leaders from the federal government to welcome the Seventh GEF Assembly. The GEF conference is estimated to generate a minimum of $4 million in economic impact. From August 22-26, 2023, over 1,000 attendees will connect in Vancouver through high-level roundtables, forums, and off-site environmental learning opportunities.
Dubai
Expo 2020 Dubai Expected to Contribute USD 42.2 Billion to UAE's Economy until 2042: Report
Expo 2020 Dubai continues to deliver outstanding results as its legacy is expected to contribute a total of USD 42.2 billion of gross value added to the economy of the United Arab Emirates all the way until 2042. Events organization and business services prove to have the most significant contribution (USD 20.6 billion), with the construction and hospitality industries coming in at 2nd and 3rd.
Springing off from the successful Expo Dubai 2020 is the Dubai Exhibition Centre, a modern venue for international conferences and events. A mere 300 meters from the Expo Dubai 2020 site, it offers 45,000 square meters of event space and makes Dubai an even better choice as an event destination.
Dubai prepares to host UN Climate Change Conference COP28 in November 2023
Meanwhile, the UN Climate Change Conference COP28 will happen in Dubai from November 30 to December 12 this year. Planning for the event is underway, with the COP27 and COP28 presidents closely collaborating for a smooth transition. Multilateral consultations are set to happen on May 9 in an effort to discuss the programme and some mitigation priorities.
Cape Town
Cape Town Hosted 26th Global Leadership Conference of Entrepreneurs' Organization with Over 1,500 Delegates
The Cape Town & Western Cape Convention Bureau welcomed around 1,500 delegates during the 26th Global Leadership Conference Entrepreneurship Organization held last April 25 to 27 at the Cape Town International Convention Center (CTICC).
The Entrepreneurs' Organization is a support network with over 16,500 diverse business leaders from over 60 countries. Previously cancelled due to the pandemic, the organization once again awarded the bid to Cape Town once they decided to continue the event this year.
Houston
First-of-its-Kind Galápagos Island Exhibit Opens in Houston
Debuting to the public later this month, the Houston Zoo will unveil the world's only major conservation-focused exhibit based on the Galápagos Islands. The habitat's dramatic "ocean meets desert" landscape will immerse guests in unique environments that highlights the archipelago while providing visitors with a chance to learn more about its animals. Click here for more information about the exhibit.
Three Houston Chefs and Restaurants Named Finalists for 2023 James Beard
Houston is once again making a splash in the culinary world as three of its chefs and restaurants have been announced as finalists for the 2023 James Beard Awards. This prestigious event, often referred to as the "Oscars of the Food World," recognizes the best and brightest talents in the industry across various categories.
Hobby Airport to Feature New Restaurants
Travelers passing through Hobby Airport will soon find a new set of offerings when it comes to grabbing something to eat and drink. Houston City Council is expected to approve new concessions contracts that would introduce a new line-up of bars, restaurants and coffee shops at the city's southern airport.
Southwest Airlines Reveals Plans for Houston Hobby Airport Expansion
Southwest Airlines updated its design plans for the $250M expansion project at Houston-William P. Hobby Airport. During an economic development committee meeting in Houston earlier this month, Jonathan Massey, principal aviation sector leader at Corgan, an architectural and design firm based in Dallas that provides its services to Southwest for ongoing projects, gave updates on the airport expansion. In his announcement, Massey confirmed the expansion would focus on three distinct areas of the airport—the west concourse, the baggage claim area, and the out-of-view baggage handling system area.
Singapore
Singapore Tourism Board backs development of global sustainability standards for MICE and attractions industry.
The Singapore Tourism Board (STB) has expressed support for the Global Sustainable Tourism Council (GSTC)'s development of the first ever GSTC Criteria for MICE and Attractions, serving as the global sustainability standards for both industries. This initiative aims to contribute to the global effort in promoting sustainable tourism.
Singapore recognized as a hub for the health sciences industry.
Singapore does prove to be successful in marketing itself as a sustainable choice in tourism and events, as Boardroom Magazine features the city as a central hub for the health sciences industry. The healthy mix of a pro-business environment, advanced manufacturing industry and dedication to innovation and research has put Singapore in the spotlight as a place where medical breakthroughs can quickly be transformed into practical solutions.
Dublin
30th European Congress on Obesity in Dublin this May
The 30th European Congress on Obesity will take place at The Convention Centre Dublin (The CCD) from Wednesday, 17th to 20th May 2023. Dublin is proud to welcome the ECO to its city, representing scientists, obesity specialists, physicians, health care practitioners, public health practitioners and patients.
Dublin ranked as one of the top 'European Cities of the Future
Dublin has recently earned the third spot on the list of top European Cities of the Future, as per the research conducted by Foreign Direct Investment Intelligence (FDi). The city has been recognized for its promising investment potential, with only London and Amsterdam ranking ahead of it in first and second place, respectively.
The FDi study assessed 370 European cities categorized into five groups based on population size, ranging from major to micro cities, as well as 148 European regions classified into large, mid-sized, and small regions. In addition, FDi evaluated 38 local enterprise partnerships in the UK to provide a comprehensive assessment of economic potential. Dublin's high ranking is a testament to its growing economic prowess and thriving investment opportunities.
Dublin at IMEX Frankfurt!
Dublin Convention Bureau will attend IMEX Frankfurt, 23-25 May, on stand F460. Be sure to make an appointment with Team Dublin!